Your Cosmetic Dentist In Lougheed Shopping Centre

Cosmetic Dentistry in Burnaby

Flashing a pearly white smile not only tells people that you're happy, confident, and successful – it also makes you look younger and more attractive. And the benefits don't end there: smiling also relieves stress, boosts your immune system, and even lowers blood pressure.
The team at our Burnaby dental clinic can give you a stunning natural look that matches your unique facial features and along with it, the confidence to take on the world.
Veneers
Just like using a beautiful oak veneer to cover a piece of plywood, bonding a porcelain veneer to an imperfect tooth can change its look completely. Strong, durable, and stain-resistant, thin porcelain veneers are an instant cure for teeth that are oddly shaped, chipped, pitted, discoloured, crooked, or improperly sized or spaced.
Custom made to the exact size, shape, and colour you want, veneers can be used on one or more visible teeth to create a perfect, radiant smile in just a few appointments!
Contact us to set up an appointment to correct your smile with Dental Veneers today!

Composite (White) Fillings
Composites – also called white fillings or tooth-coloured fillings – are the ideal solution to get both the oral health function and aesthetic look that you want.
Thanks to improvements in dental materials, silver fillings have become a thing of the past. Composite fillings provide protection and insulation when fillings are required, and they are blended precisely to match the exact shade of your tooth. Replacing old silver fillings with these new, natural-looking materials can take years off your smile by erasing evidence of past dental work.
Contact us for more information about Composite Fillings or to set up an appointment.
Whitening
Many people put off whitening their teeth because of the inconvenience of wearing bleaching strips or the discomfort of sleeping with a plastic tray in their mouth.
Truth is, there's no excuse for yellowed or stained teeth these days, when Lougheed Mall Dental Centre can give you a dramatically whiter smile in about an hour, with the Zoom!® Professional In-Office Whitening System.
Safe, effective, and amazingly fast, Zoom! is the perfect choice for people who like to see immediate, and outstanding, results.
Contact us for more information about Zoom! Professional in-office Whitening.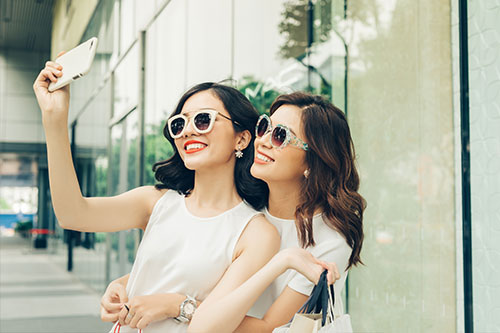 Meet Your Dentist in Lougheed Mall Today!

We know there are many dentists in Burnaby to choose from, find out what makes us the right choice for you and your family's unique dentistry needs.