Burnaby Preventative Dentistry

Your Lougheed Mall Dentist Cares About Your Oral Health

There is a direct correlation between oral health and overall health. Recent studies have revealed that many diseases such as cancer, diabetes, and heart disease can be first identified by your dentist because they have a negative impact on your oral health. Further, poor oral health can negatively affect your overall energy level, how you look, and how others interact with you.
At Lougheed Mall Dental, we take your oral health seriously. At each and every appointment our team of dentists will carefully assess the health of your teeth and the surrounding gum and bone tissue that support them. We will identify any existing problem areas, and educate you on how to improve the overall health of your gums and mouth. We also offer Oral Cancer screening with the Velscope System, as early detection is key to defeating this cancer.
Regular hygiene appointments allow us to perform a thorough assessment of your current oral health and take preventative maintenance measures.
Sports Mouth Guards
Protect your winning smile by wearing a sports mouth guard during contact and non-contact sports. The majority of injuries sustained during a sport are oral injuries.
Contact us today to set up a personalized oral hygiene and prevention program, or to arrange a fitting for sport mouth guards.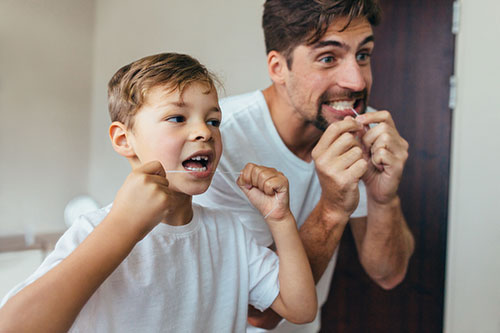 Meet Your Dentist in Lougheed Mall Today!

We know there are many dentists in Burnaby to choose from, find out what makes us the right choice for you and your family's unique dentistry needs.